Start the New Year with a Clean, Safe Swimming Pool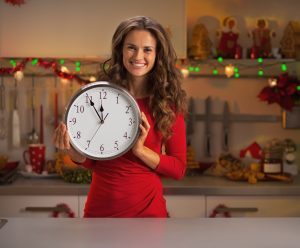 In just a couple of weeks, it's going to be a brand new year. So now is the time when many people start thinking about their annual New Year's resolutions.
This year, make it your resolution to provide your family with a clean, safe, and enjoyable backyard swimming pool maintained by Aqua Buddy Pools.
Hollywood Pool Service — Year-Round Fun
One of the best things about living in South Florida is that you can enjoy your backyard swimming pool practically all year round. While the temperature will sometimes dip into the 50s or 60s for a day or two here and there throughout the winter, there's usually not any prolonged cold spell — at least not like they get up north.
This year, start the new year's off right by scheduling regular pool maintenance and cleaning by Aqua Buddy Pools. Our professional, experienced pool experts can clean your pool water, balance your chemicals, and maintain your pool equipment so that you and your family, friends, and neighbors never have to worry about anything other than having fun in the sun around your backyard swimming pool.
Hollywood Pool Service — Make the Most of the New Year
Schedule your cleaning appointments as often as you would like. We can clean your pool weekly, bi-weekly, monthly, or according to any cleaning and maintenance schedule you desire.
Whatever you choose, you can be sure that the highly-skilled pool technicians from Aqua Buddy Pools will always keep your backyard swimming pool in optimal condition so that you can enjoy it all year round.
Our New Year's resolution is simple: To provide you and our other clients with the same kind of safe, responsible pool quality that we would want for our own families.
So this year, make sure you keep your pool safe with cleaning and maintenance services from Aqua Buddy Pools.