The Three Elements of Pool Service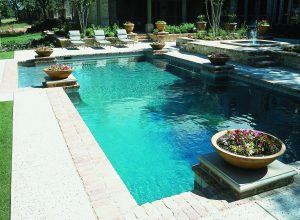 When you hire the professional pool technicians at Aqua Buddy to care for your pool, you are actually hiring us to do three jobs instead of just one.
Our experienced, knowledgeable employees have the skills and abilities to keep your pool looking its best. Plus, we will keep your family and your guests safe by monitoring and continually balancing your pool chemicals. Finally, we will look after your pool equipment so that it is always operating optimally.
Pool Service Fort Lauderdale — Pool Cleaning
When homeowners hire a pool service, their first concern is usually keeping their pool clean. And that's mostly what you will see us do.
Our pool technicians will visit your home, remove debris from both the bottom and the surface of your pool, and make sure your traps and drains are clear of obstructions.
Pool Service Fort Lauderdale — Chemical Balancing
Next, we will measure the chemical levels within your pool water to make sure they are within the recommended safe ranges. If they aren't we will add additional chemicals until your pool water is completely secure and safe so that your family, friends, neighbors can enjoy your pool.
While skimming and vacuuming is something practically anybody can do, the real professionals should be used for more advanced pool care. Chemical balancing can be a complicated task. So it's often best to leave it up to the professional rather than try to do it yourself.
Pool Service Fort Lauderdale —  Equipment Maintenance
The equipment that helps keep your pool safe — including the water pump, the heater, the filter, and other machinery — is prone to wear and even breakdown. Our experienced pool technicians can inspect, maintain, and even repair your equipment to prevent failure. This ensures your pool is always ready when you want to use it.
This three-tiered approach to pool care has made Aqua Buddy one of the leading pool service companies in the region. Call us today to find out for yourself!