Are You Ready for Some Football? Get Your Pool Ready, Too!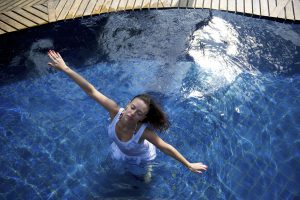 All right, sports fans, it's nearly time for the football season to begin. Whether you are a college fan, a pro football fan, or both, the next few weeks are one of the most exciting times of the whole year.
One of the best things about living in South Florida is that you can use your backyard swimming pool to host your fall football parties well into the season. The weather here is sunny and warm enough to enjoy for at least the first four to six games of the season, if not longer.
So the time to get your pool ready for the football season is right now, before the first kickoff of the first game!
Pool Service Pompano Beach — Cheer On Your Favorite Team
There is no shortage of Florida teams to cheer for. We have some of the best college teams and three pro football teams. That means there are a lot of exciting games coming up in the very near future.
Your backyard pool is the best place to cheer on all the action. Invite your friends and neighbors over to watch your favorite team while cheering them on poolside. Then jump in for a cool dip during a break in the action.
Pool Service Pompano Beach — Clean, Safe, and Comfortable
The highly experienced professional pool technicians at Aqua Buddy can get your pool in perfect shape for the football season. We can balance your chemicals, clean your pool, and check all of your equipment to make sure everything is ready to go for the season opener.
But the time to call is now. There are lots of football fans in South Florida and many of them know the benefits of watching their favorite games in their backyard swimming pool.
Don't miss out on a single minute of exciting football action. Get your pool ready for the season by calling Aqua Buddy Pools today.