Preparing Your Pool for a Hurricane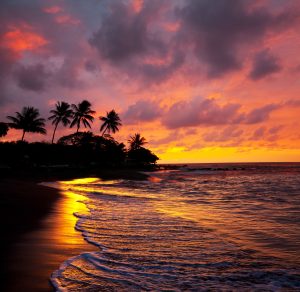 Hurricane season is in full swing and South Florida is no stranger to these rare yet dangerous storms.
If a hurricane should target your area, the best thing you can do is to get somewhere safe — especially if you live near the coast or a river, where a storm surge or flooding is likely.
But before you take shelter from the storm, here are a few tips to prepare your backyard swimming pool so it can weather the hurricane and remain intact when you return.
Pool Service Fort Lauderdale — Don't Empty Your Pool
It might seem to make sense for you to empty your pool before the storm hits. But that actually is the exact opposite of what you should do.
If you remove the water from your pool, there may not be enough weight to keep it in the ground. Empty pools are prone to "floating" or popping out of the ground when the lift pressure from the high winds and excessive groundwater occur.
Instead, prepare for the storm by setting up a siphon in your pool that you can use to pump out the water should it overflow during the rains of flooding.
Pool Service Fort Lauderdale — Cut the Power
One of the biggest risks during a hurricane is electrocution. Turn off all the electrical appliances that service your pool, including theater and pump, and unplug the equipment before the winds, lightning, and heavy rains hit.
Protect your pump motor, timer, light transformers, and heaters in plastic and seal it with rope or duct tape. Then weigh the equipment down with sandbags to prevent them from blowing away and to keep water out.
Remove any loose items from the pool deck, including chairs, flotation devices, pool cleaning equipment, and toys as these can become dangerous projectiles when the hurricane winds hit. Store them safely in a secured shed or even inside your home.
There will be time to recover from the hurricane later when the danger has passed. In the days leading up to the storm, prepare your pool and your home to minimize damage and danger.