Your Backyard Pool Offers Romantic Valentine's Day Setting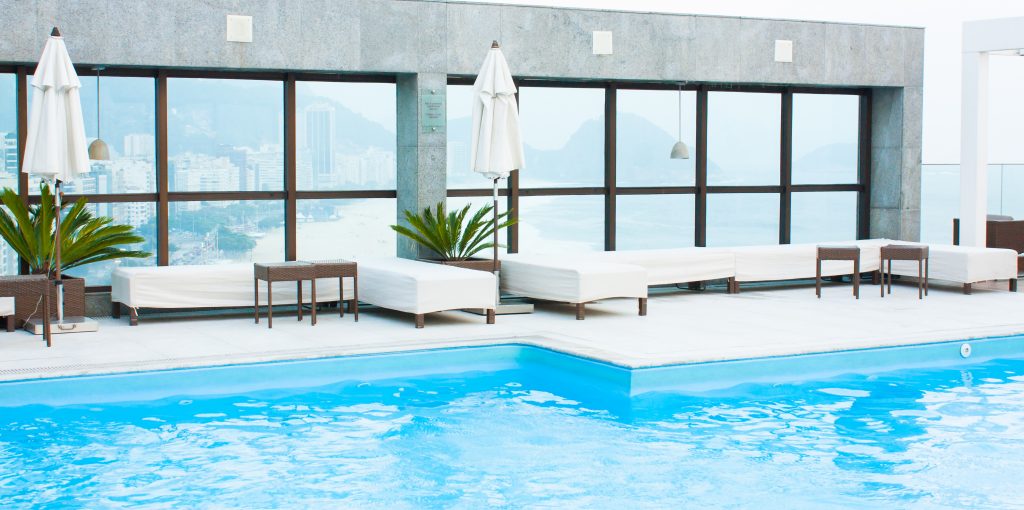 Whether it's because it comes right on the heels of the holidays or due to its being smack dab in the center or winter, Valentine's Day always seems to sneak up on people.
No wonder many Valentine's Days are marked by frantic trips to the florist, or rushing to the jeweler's for a last-minute gift.
This year, plan ahead by hosting a romantic Valentine's Day date around your backyard swimming pool.
Boca Raton Pool Cleaning Services — Winter is for Swimming
One of the biggest benefits of living in Florida is that our winters are generally much warmer than the rest of the country.
While people up north are digging out from the latest snowstorm or dealing with ice-covered roads as they drive to work, Florida residents can soak up the sun and plan a day at the beach even in the dead of winter.
It also means that we can use our backyard swimming pools pretty much year round. And there's no better place to relax with your loved one than sprawling on a deck chair next to your backyard swimming pool's inviting waters.
Boca Raton Pool Cleaning Services — Privacy for Two 
Your pool is one of the most stress-free areas of your home. You can sip champagne for two from your deck or frolic playfully in the warm, soothing waters.
If you have children, you can gently encourage them to find something to do at a friend's house. Or give them money to go to the movies or the mall so you can spend some quality time with your partner.
Then dim the lights, chill the champagne, and get ready for a special moment with your special someone.
This year, don't let Valentine's Day take you by surprise. Instead, plan a romantic, enchanted evening next to your backyard swimming pool.