Swimming Pool Season Is Right Around the Corner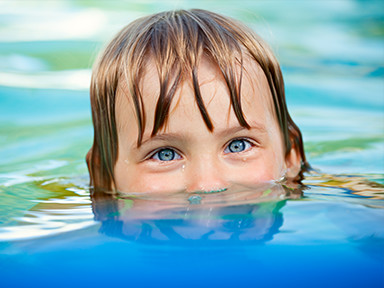 Sometimes it's hard to tell the difference between spring and summer in Florida. They both feature warm temperatures, plenty of sunshine, and lots of visitors from up north.
If you have taken your swimming pool out of service for Florida's brief winter, spring is the time to get it ready for another summer of fun in the sun. Here are a few tips to get you started.
Pool Service Fort Lauderdale — Clean Your Cover
A pool cover is an effective way to keep your pool clean while it is not in use. Whether your pool has sat idle for months or just a few weeks, keeping it covered prevents leaves, pests, and other debris from making their way into your pool.
One of the first steps in preparing your pool for the swimming season is to remove your pool cover. Typically, it is stored somewhere safe — such as a garage or shed — until you need it again.
Pool Service Fort Lauderdale — Drying Out Your Pool Cover
Make sure you clean your pool cover before putting it away for the summer. If you store it dirty, there's a good chance that mold and bacteria will grow on it as it waits for its next use. Then, when you pull it out to cover your pool at the end of the swimming season, you will be in for a nasty surprise.
Clean your pool cover then allow it to dry completely before putting it away and you are more likely to use it again and again.
Pool Service Fort Lauderdale — Next Steps
The next step to getting your pool in shape for the swimming season is to call the pool professionals at Aqua Buddy.
We will check your equipment, balance your chemicals, and do everything else necessary to make your pool safe, clean, and enjoyable.