What Sets Aqua Buddy Apart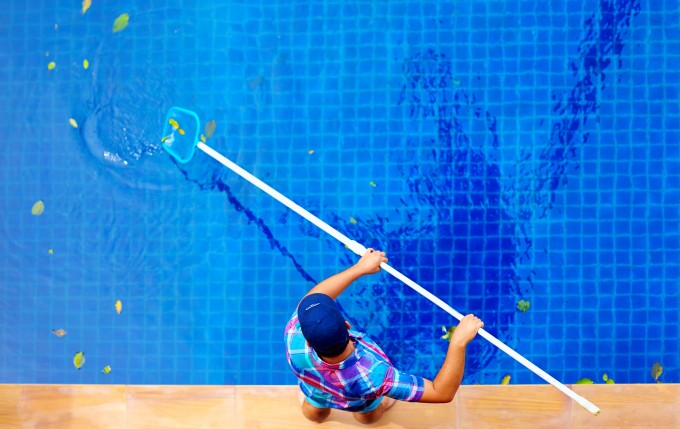 There's no shortage of backyard pools in South Florida. Because residents can enjoy warm temperatures all year round, many homeowners have either in-ground or above ground pools in their backyards.
As a result, there's no shortage of professional pool services either. There's no question that it's a crowded marketplace. In some towns like Hollywood, Weston, and Fort Lauderdale, homeowners have literally dozens of pool services to choose from.
But there's no better choice than Aqua Buddy.
Hollywood Pool Service — A Tradition of Excellence
That's because Aqua Buddy has built its strong reputation by providing outstanding pool services for everybody … and at competitive prices that anybody can afford.
Most pool services offer the same basic services: Pool cleaning, chemical balancing, routine maintenance. But only Aqua Buddy provides these basic services and more with the expectation of blowing you away with the quality of their service.
Plus, unlike a lot of other pool services, we take our customer service very seriously. We want you to be so impressed with the way you are treated by the professional pool technicians from Aqua Buddy that you recommend us to your family, friends, and neighbors who also own pools.
In fact, word of mouth recommendations is still how Aqua Buddy gets most of its valued customers!
Hollywood Pool Service — Dependability You Can Trust
Another big difference between Aqua Buddy and the rest of the pack is our reliability. When you call and make an appointment to have your pool cleaned, you are depending on the pool service to be there. Yet all too often, other pool companies will show up late … or not show up at all.
But at Aqua Buddy, we value your time as much as we do our own. So when we say we will be at your home at a specific time, you can rely on us to be there!