The Pool Service Pompano Beach Trusts Most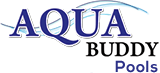 Open up the Yellow Pages to "P" and you will find dozens of local pool services. Since nearly everybody in South Florida has a backyard swimming pool, it makes sense that there are so many businesses that will clean and maintain your pool.
But just because a company is in the business of cleaning pools doesn't mean you should hire them. There is more to running a pool maintenance business than simply listing your company online or in the phone book.
Pool Service Pompano Beach — Reputation Matters
The difference between a good business and a bad one is its reputation. Companies that service pools in South Florida need to be reliable, do a good job, and earn the respect and gratitude of their customers.
That's why the best way to choose a pool service isn't by calling the first one that shows up on Google when you type in "Pool Service Pompano Beach" or pointing randomly at the Yellow Pages listings.
No, the best way to find a reliable, trustworthy pool service that will do a great job at affordable prices is to rely on word of mouth from your friends, family, and neighbors. They will set you straight when it comes to good pool services and bad ones.
Pool Service Pompano Beach — The Aqua Buddy Difference
Aqua Buddy Pool Service has been serving Pompano Beach and its surrounding communities for many years, building its top-quality reputation one customer at a time.
We are one of the most recommended local pool companies because we genuinely care about our clients. We treat every single one of them as if they were our own family or neighbors, providing the best possible pool cleaning and maintenance service while keeping our prices competitive and affordable.
When you need to hire a new pool service, turn to the company that has earned its recommendation from your friends and neighbors: Aqua Buddy.