Pool Season Is Right Around the Corner!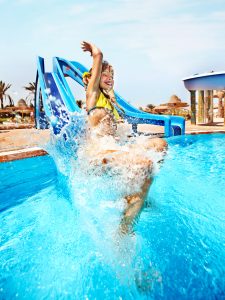 In some ways, the end of winter is the most exciting time of the year as homeowners in South Florida anticipate the beginning of pool season.
Winters in Florida don't get that cold. But they are often cold enough to make people think twice about jumping into their backyard swimming pool.
But spring typically brings a warm-up, which means homeowners are getting ready to host backyard pool parties, entertain family and friends, and enjoy their backyard swimming pool to its fullest.
Pool Service Pompano Beach — All Day Swimming
In South Florida, the part of the year when it's too cold to use your backyard swimming pool at all is relatively short. Depending on the severity of the winter, it may only last a few weeks or a month at most.
Typically, it's more normal for the pool to be off-limits during the coolest parts of the day, such as early mornings or evenings after the sun has set. That's when air temperatures can dip into the 40s and 50s, making it too cold to enjoy a dip in the pool.
But spring changes all that. Once the season changes for good, temperatures are consistently warm enough to enjoy your backyard pool all day long and into the night.
Pool Service Pompano Beach — Get Your Pool Ready
That makes right now the best time to get your pool ready for the swimming season. The professional pool technicians from Aqua Buddy Pools can balance your chemicals, check and maintain your equipment, and give your pool the thorough cleaning it needs to prepare it for an entire summer of fun.
So what are you waiting for? Call Aqua Buddy today to schedule your first pool cleaning and maintenance appointment. Before you know it, pool season will be in full swing and you won't want to miss a moment of fun!