No Time for Pool Maintenance? No Problem!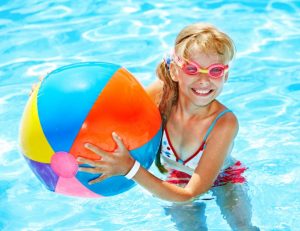 Having your own backyard swimming pool is one of life's finest luxuries. The ability to enjoy your pool at your convenience, entertain friends or neighbors, or provide a place for your family to spend quality time together is a true wonder.
But owning your own backyard swimming pool also makes you responsible for cleaning and maintaining your own pool. And for many homeowners, there simply isn't enough time.
Pool Service Pompano Beach — Busy Times, Busy Lives
You might think with so much time-saving technology available today, people would have a lot more free time. But the exact opposite is true.
There are simply too many demands on most people's time. Between careers, school, family life, social life, and downtime, the last thing most homeowners want to do at the end of the day is spend even more time cleaning and maintaining their backyard swimming pool.
Swimming pools are supposed to make life easier, not harder. Cleaning and maintaining a pool is a chore that can require several hours per week of work.
Pool Service Pompano Beach — Forget About It
Don't worry about cleaning and maintaining your pool anymore. In fact, you can simply forget about it and call Aqua Buddy.
Now you can enjoy your backyard swimming pool as much as you want without having to worry about ever cleaning or maintaining it.
Aqua Buddy provides comprehensive, professional pool cleaning services for busy homeowners throughout the South Florida region. Our experienced, knowledgeable pool cleaners can keep your backyard swimming pool in optimal condition so you never have to worry about cleaning or maintaining it again.
Life's too short to waste time on mundane tasks like cleaning and maintaining your backyard swimming pool. Aqua Buddy has the affordable and professional services you need so you can enjoy care-free pool time with your family, friends, and neighbors.