Can Increase the Service Life of Your Pool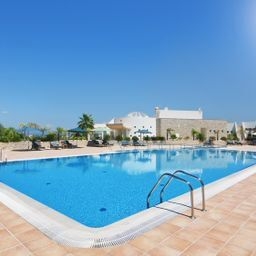 Hiring a pool service can provide a wide range of benefits. Not only will this help you keep your pool clean, but it will help increase the service life of your pool. When people think of pool cleaning Fort Lauderdale, they often think of skimming the pool to remove debris and checking the pool equipment. There is more to a pool service than that. Learn more about professional pool cleaning services and how they can help increase the service life of your pool.
Pool Service Technicians Can Detect Problems with Your Pool
When a pool service technician arrives to clean your pool, they also check your pool equipment and examine your pool. If they detect any problems with your equipment or with the pool liner, they can provide immediate recommendations. By catching these problems early, you can avoid major repairs. This can naturally increase the service life of your pool.
They also ensure that your pool is properly cared for. This can prevent issues that may increase the risk of damage to your pool liner and your pool equipment. By regularly cleaning out your pool filter and cleaning out your pool, you can keep everything functioning properly.
Pool Service Technicians Keep Your Water at Safe Levels
Your pool service technician will also keep your water at safe levels. This can prevent damage to your pool equipment and ensure your water is safe for swimmers. Your pool service technician will know how to check the levels of chlorine and other chemicals.
If you own a pool, you should definitely think about hiring a pool service technician. Pool cleaning services in Fort Lauderdale are affordable and a great way to keep your pool functioning properly. If you want to make sure that your pool lasts for years to come, then you should contact a local pool cleaning service.