You Should Enjoy Your Pool, Not Worry About It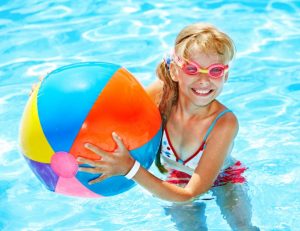 Backyard swimming pools were created for one reason: For homeowners to kick back, relax, and spend a little time having fun with the people they love.
When you have a backyard swimming pool, you should spend your precious free time enjoying it. You shouldn't have to waste your time off from work cleaning, maintaining, and worrying about the safety of your pool.
Pool Service Fort Lauderdale — Leave It to the Professionals
There are some things that should be left to the professionals, such as flying a commercial airliner, managing your retirement income, and taking care of your backyard swimming pool.
You don't want to take chances when it comes to your safety and the health of your family. That's why it's sometimes better to leave it up to the professionals rather than trying to do something technical and challenging yourself.
The water in your swimming pool contains chemicals that prevent the growth of algae, bacteria, and other life forms. It's a delicate balance that needs to be carefully measured and properly maintained.
Pool Service Fort Lauderdale — The Value of Your Time
In today's competitive business environment, everybody has to work hard if they want to succeed. The time you spend with your family, friends, and neighbors is highly valuable. You deserve to enjoy it.
But when you attempt to maintain your pool on your own, not only are you at risk of doing something wrong. But you also are devoting your valuable free time that should be spent having fun and relaxing, not working.
Make the most of your downtime. Let Aqua Buddy Pools clean and maintain your backyard swimming pool so that it is safe, relaxing, and enjoyable.
Life's too short to do extra work that you don't have to do. Aqua Buddy can help. Call today for your FREE consultation and start enjoying your backyard swimming pool for a change!