Closing Your Pool for Winter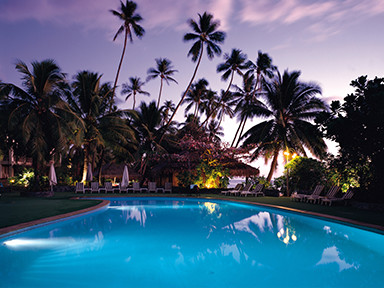 One of the biggest benefits of living in South Florida is that there is no winter, at least not the type of cold, blustery, snowy winters they get up north.
As a result, many homeowners in Weston and elsewhere in South Florida don't have to close their pools for the winter, especially if they have an indoor pool. But many pool owners will choose to shut down their pool during the cooler months anyway.
Weston Pool Service — Preparing Your Pool for Winter
Before closing your pool for the winter, it's important to balance the water chemistry. This generally should be don three to five days before shutting down your pool for the weeks or months during winter.
After the water chemistry has been brought into the property balance, the pool should be shocked with a chlorine or non-chlorine shock before adding any winter algaecide or covering the pool with a pool cover. Chlorine can break down both algaecides and floating pool covers.
Next, you want to remove pool skimmer baskets, wall fittings, cleaners, solar panels and ladders from your pool and store them in a safe location for the winter. Keep in mind that you shouldn't coil your pool cleaner hoses too tightly.
Weston Pool Service — Water Levels
Using your filter pump or submersible pump, you want to lower the water level to about a foot or 18 inches below the skimmer for mesh covers, or 3 to 6 inches below the tile for solid, floating pool covers.
If you have an Aquador skimmer on your pool, the water level doesn't need to be lowered.
Closing your pool for the winter safely is important. That's why it's always a good idea to leave it to the experienced professionals at Aqua Buddy Pools.
We can take care of all the closing tasks safely and efficiently so you never have to worry about a thing.