Pool Service Wilton Manors FL – Aqua Buddy Will Keep Your Pool Absolutely Clean!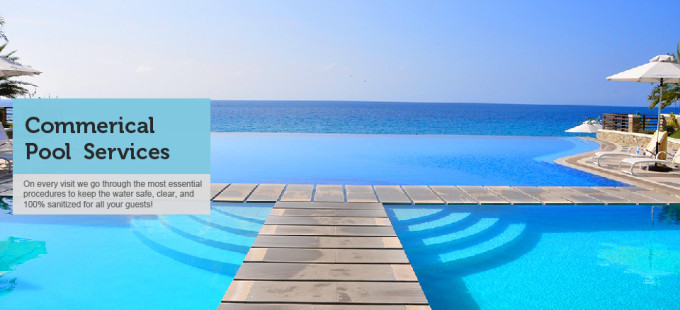 The area surrounding swimming pools should also be cleaned. This is the standard cleaning procedure that we follow at Aqua Buddy – Pool Service Wilton Manors. The area around swimming pools can do a lot to influence the cleanliness of the pool. Our Pool Service Wilton Manors has been doing this regularly for several years now and the benefit it brings to pool cleanliness is enormous.
One of the serious pool conditions that can be avoided when cleaning the pool surrounding is algae invasion; this is according to the findings of our Pool Service Wilton Manors experts.
This is especially true when there are fertilized plants near the pool. Constant watering of the plants will carry some of the fertilizer near the pool itself. Applying algaecide on the affected surroundings will kill the algae and prevent swamp looking pools from happening. Our Pool Service Wilton Manors experts are always on the lookout for things like these.
If there are too many trees and the dead leaves, twigs and branches are the constant pool water features; for this, our Pool Service Wilton Manors experts may suggest having protective structures built around the pools, such as screen enclosures. The presence of foliage can affect the cleanliness of a pool.
Dead leaves, branches, and twigs are excellent places for bacteria and other infectious organisms to thrive on. We always strive at Pool Service Wilton Manors to remove them from swimming pools and maintain the ideal swimming pool sanitation. But when there's too much of them the enclosure will come in handy to help in preventing their entry.
Another pollutant that may find its way into the pools is dust. It's difficult to prevent them from contaminating the pool water and enclosures won't do much in keeping them away. The best way to counteract the diseases that the dust may bring to the pool is applying chlorine in its proper concentration. Our Pool Service Wilton Manors experts will monitor this twice a week.
It will need a lot of effort on our part at Pool Service Wilton Manors to defend the pool's integrity against germs and diseases.  But we're used to doing it already. We have highly trained and experienced technicians at Pool Service Wilton Manors who can deliver cleaning jobs that will eliminate the harmful effects of the germ and microbes from your pools.
And coupled with our state-of-the-art cleaning implements, there's really nothing in your pool that we at Pool Service Wilton Manors can't handle effectively.
And not only that, if you want to avail of our swimming pool chemicals, we also have at Pool Service Wilton Manors high quality chlorine, algaecide, and cleaning agents which are not toxic to you and your pets.
Pool Service Wilton Manors also repairs damaged pool structures such as broken tiles and cracks on the pool structure. And if your pool's support equipment needs cleaning or repair, we can also do that with perfect results.  We also sell spare parts and the equipment themselves.
We at Pool Service Wilton Manors can take care of all your pool's need.